From The Hill: 
Donald Trump, who has in recent days called himself the best presidential candidate for the gay community, re-tweeted a photo of himself standing next to anti-gay Pastor Robert Jeffress Friday.

Jeffress, who is known for his anti-LGBT sentiments and controversial views on the Mormon faith, tweeted the photo Friday after meeting at Trump's rally in Dallas.

Following the mass shooting at a gay nightclub in Orlando last weekend, Trump has said the gay community should support him over rival Hillary Clinton.

"The LGBT community, the gay community, the lesbian community — they are so much in favor of what I've been saying over the last three or four days," Trump said Thursday.

"Ask the gays what they think and what they do, in, not only Saudi Arabia, but many of these countries, and then you tell me – who's your friend, Donald Trump or Hillary Clinton?"

But his newest friend, Jeffress, has previously linked homosexuality and pedophilia and compared being gay to bestiality. 

In February 2015, he was quoted saying the gay rights movement would "pave the way for that future world dictator, the Antichrist." 

Jeffress has also called the Mormon religion a "cult." When introducing then-GOP presidential candidate Rick Perry in 2011, he said Christians shouldn't vote for Mitt Romney because "he's a Mormon, therefore not a real Christian."

"Historically, evangelical Christianity has never embraced Mormonism as a branch of Christianity. Mormonism has always been treated as a cult," he said.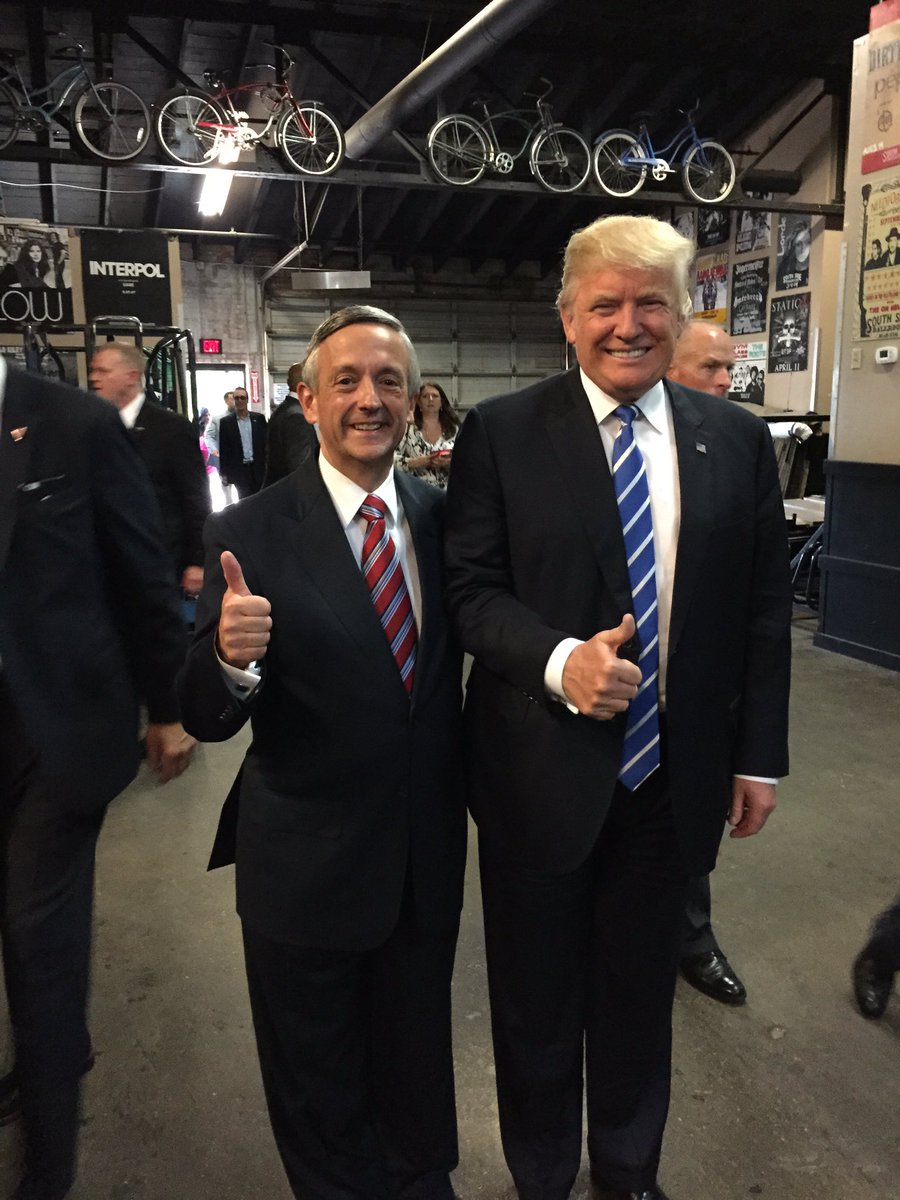 Making America Great Again!
One Short-fingered Vulgarian and a Height-challenged Gay Hater