WPEC CBS12 News  CBS12
BREAKING: Sinkhole near Mar-a-Lago is causing traffic delays as crews work the scene.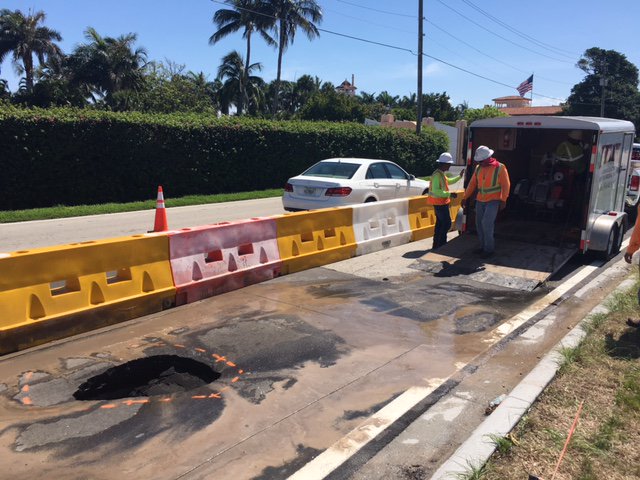 Schooley @Rschooley
Can we get a time stamp on this and the sinkhole opening at Mar-a-lago?
  Matthew Yglesias @mattyglesias
Trump starts fucking with mystical orbs and the next day a sinkhole opens in front of Mar-a-Lago. He has no idea what he's unleashed.