From The Hill:
The conservative Drudge Report on Thursday faced pushback from other conservatives after mocking President Trump over his comment about building a wall in Colorado.
The Drudge Report featured an altered map of the U.S. to include the Mexican border extending up to the border of the Rocky Mountain State, leading to some conservative media observers to pushback on the longtime conservative blog, noting that they think it seems that Matt Drudge, the site's founder, has seemed to recently sour on the president.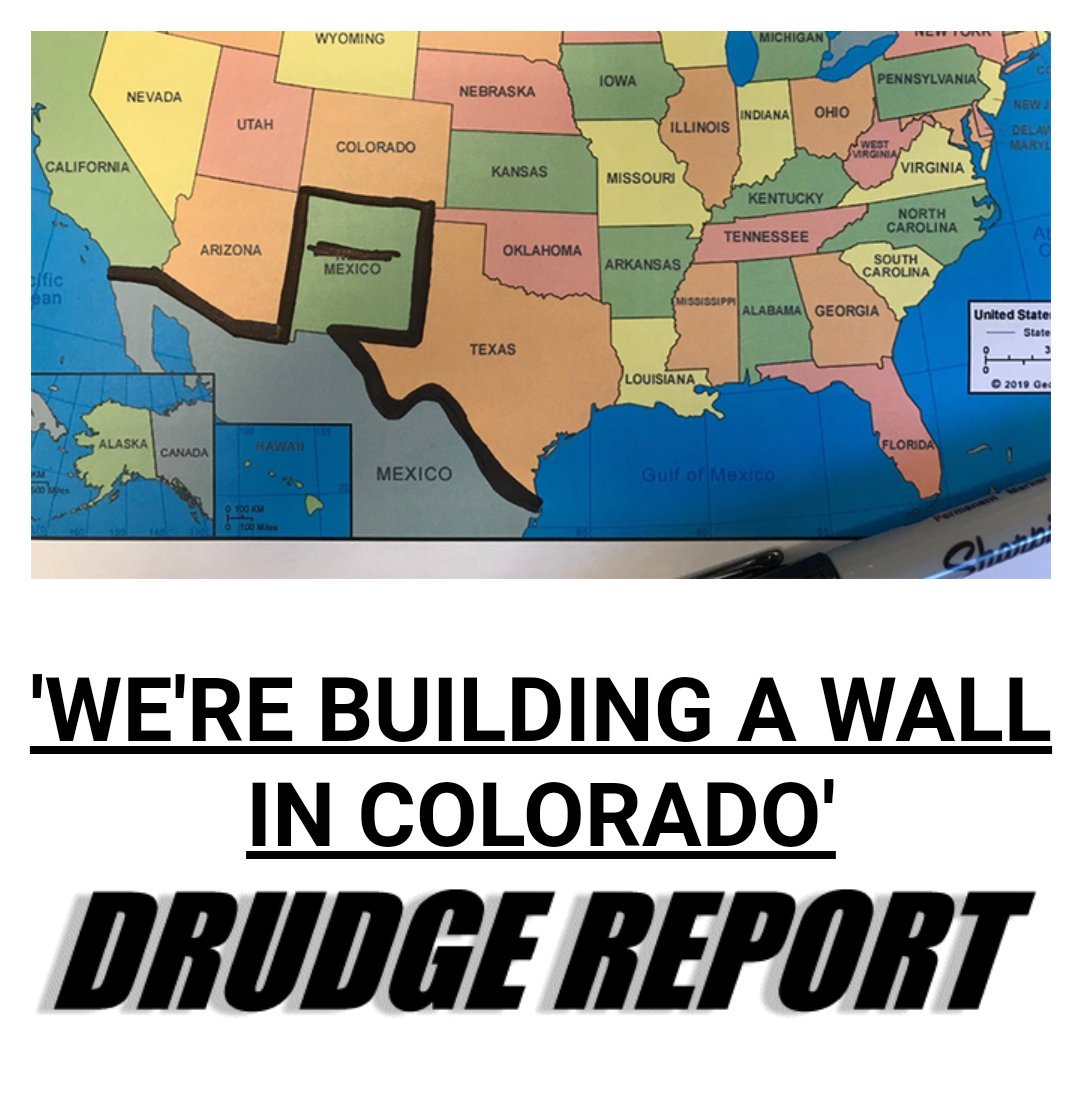 In a speech from Pittsburgh on Wednesday, Trump said that he was "building a wall in Colorado" after talking about wall construction in neighboring New Mexico.
"We're building a wall on the border of New Mexico and we're building a wall in Colorado, we're building a beautiful wall, a big one that really works that you can't get over, you can't get under and we're building a wall in Texas. We're not building a wall in Kansas but they get the benefit of the walls we just mentioned," said Trump during the speech.
Colorado Gov. Jared Polis (D) mocked Trump for his comments.
"Well this is awkward … Colorado doesn't border Mexico," Polis wrote in a Facebook post on Wednesday.
"Good thing Colorado now offers free full day kindergarten so our kids can learn basic geography," he added.