From Politico: Regarding Trump's feud with London's Mayor Khan
The present dispute was, in contrast, started by Trump. Given its context — the apportioning of blame in the aftermath of a terrorist attack — it would have been politically impossible for Khan to remain silent.

Besides, Khan is a mayor. Mayors respond to verbal aggression; mayors engage in political dust-ups. It is part of the small-bore nature of mayoral politics. It has often struck me that Trump governs the U.S. as if he were the country's mayor, not its president. No issue is too small, or too picayune, for him to ignore; no slight is too inconsequential not to transcend. His is the very mayoral politics of handshakes and long-held grudges, and his Manichean methods have the flavor of City Hall, not the White House.
~~~~~~~~~~~~~~~~~~~~~~~~~~~~~~~~~~~~~~~~~~~~~
On the "Andy Griffith Show" the town of Mayberry had two mayors, Mayor Pike and then Mayor Stoner. Trump is an amalgam of both.
From "A Mayberry State of Mind":
"Mayor Pike is a man easily swayed by public opinion. Like some small-town politicians, any opinion he has or any decision he makes is generally backed by at least one member of his town council and if it isn't, his mind is quickly changed. Full of civic pride, Pike often refers to Mayberry as "our fair city", and he likes nothing better than organizing welcoming ceremonies for visiting dignitaries and celebrations highlighting the accomplishments of a fellow Mayberryite.
In fact, Pike is at his most enthusiastic when finding an occasion to showcase the talents of one or the other of his three daughters. And though we never hear Mayor Pike sing, it must be assumed that he feels his daughters get their talent from his side of the family…
Unlike Mayor Pike, Mayor Roy Stoner is a very stubborn man and once his mind is made up, generally never changes it and it is rare indeed if he reverses himself on a decision.  Stoner is a real stickler for playing by the rules and going by the book. Not one for informalities, he even insists on calling Andy by his formalized name of Andrew, which is often said in a very condescending manner.
While Mayor Pike isn't seen to get involved in the day-to-day business of the sheriff's office, Mayor Stoner doesn't seem to be able to keep himself out of it. Appearing to not have much faith in Andy's detective skills, Stoner calls in an investigator from the state's special investigative unit to help solve a rash of cattle thefts in Mayberry; Andy later solves the crime on his own. And when doubting Andy's ability to understand that even those who break the law are basically good and honest citizens who deserve the benefit of a doubt, Stoner finds himself literally up a tree, trapped by a bear.
However, Stoner can't be singled out as the only one who makes trouble for Andy. Between the time-consuming task of selling the old town cannon and the unsavory chore of evicting a man, Pike causes his share of troublesome situations as well. Suffice to say, both mayors of Mayberry know how to create just enough mayhem to keep Sheriff Taylor on his toes."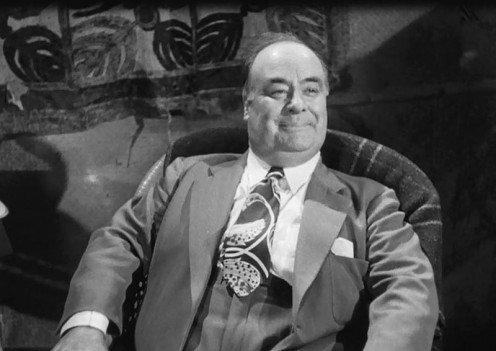 Mayor Pike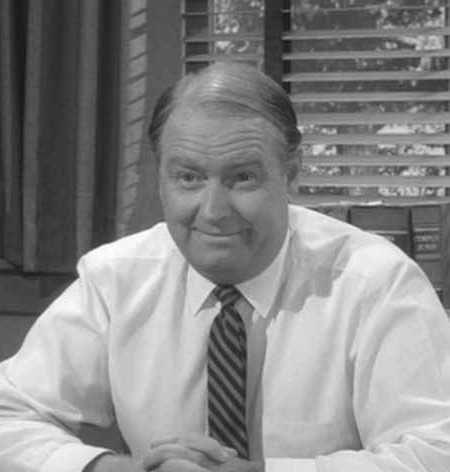 Mayor Stoner